ILLUSION EARRINGS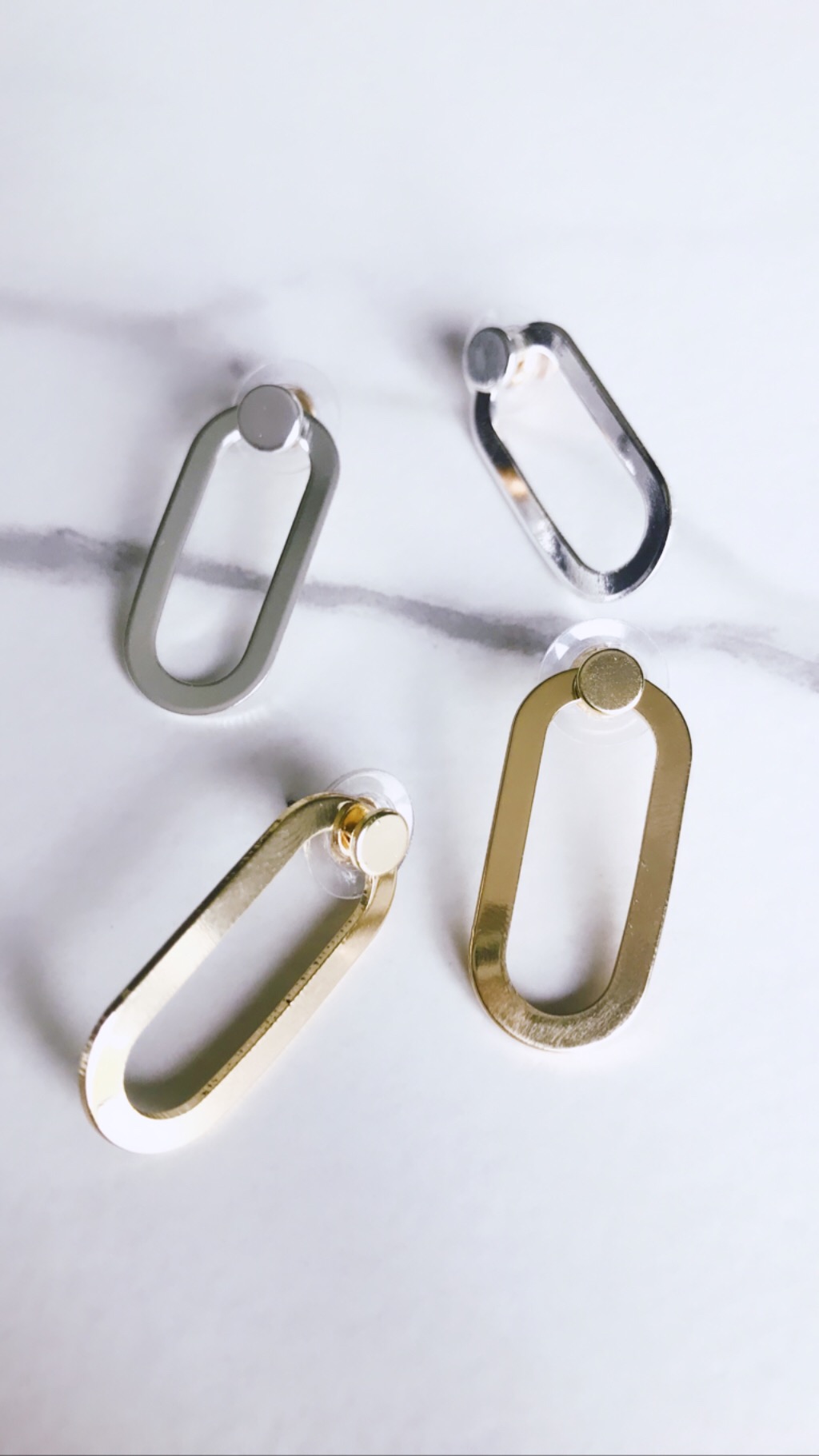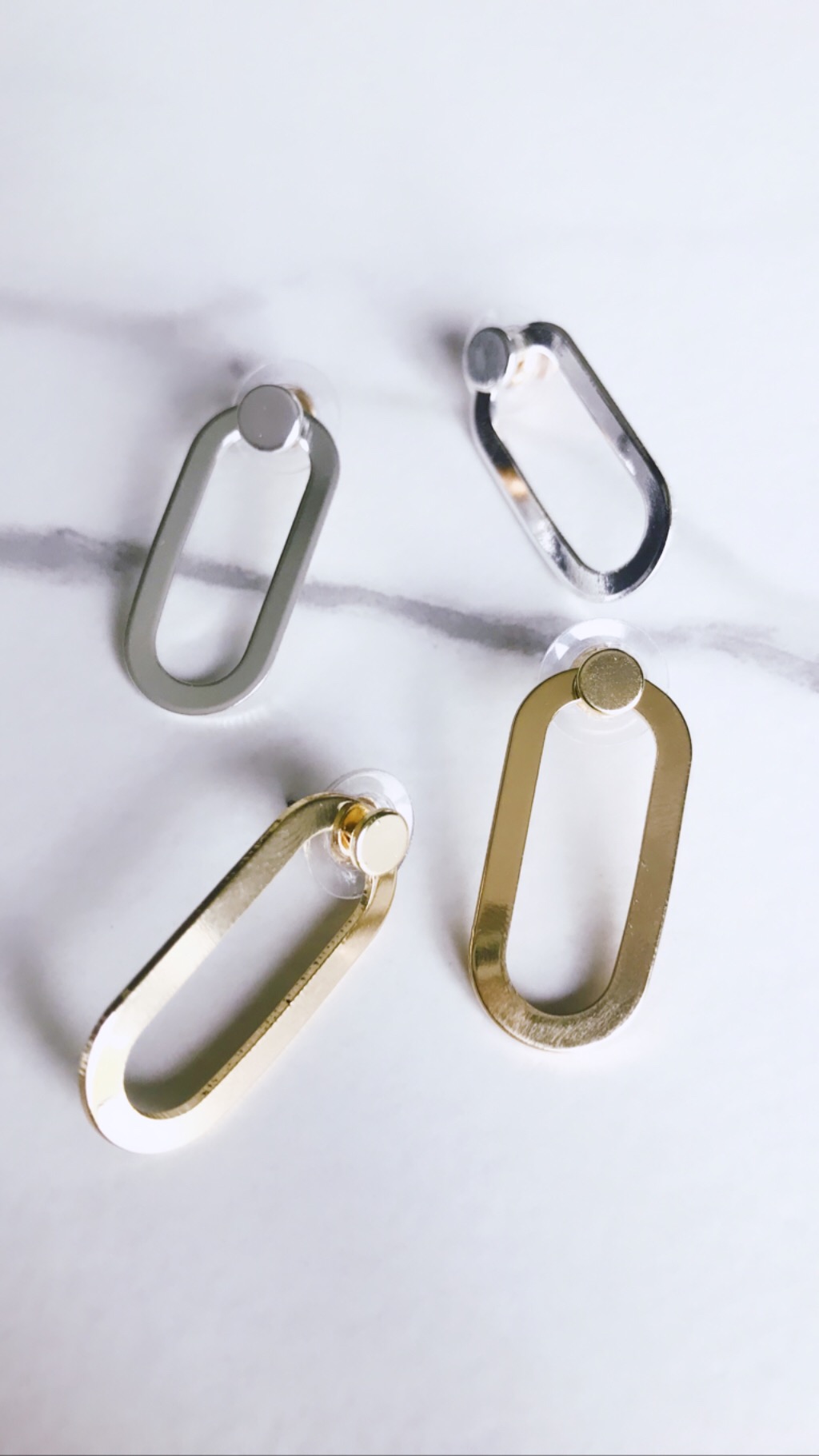 ILLUSION EARRINGS
These earrings are like a magician. At first you think it's just one set of earrings and BOOM! You have 3 different earrings. These are the most versatile pair of earrings in the collection, simple studs, transformed into geometric statement and then wear the oval on the back behind the ear to really turn heads.
Stud is gold plated brass with stainless steel pin and measures 6mm across.
Geometric shape is gold plated brass and measures 1.2" long.
Please see Jewelry Care for additional information on materials.