SERPENT SIGNET RING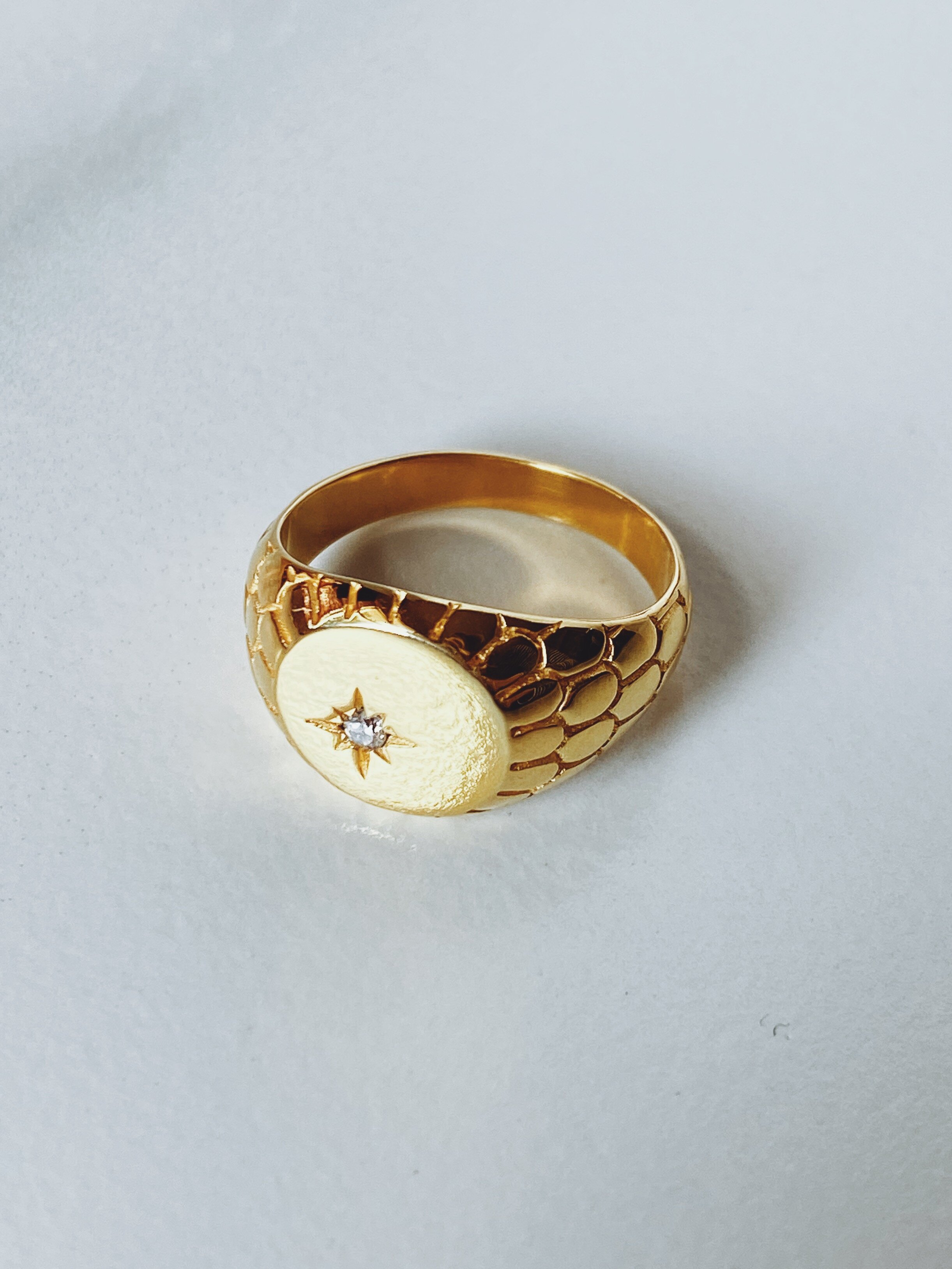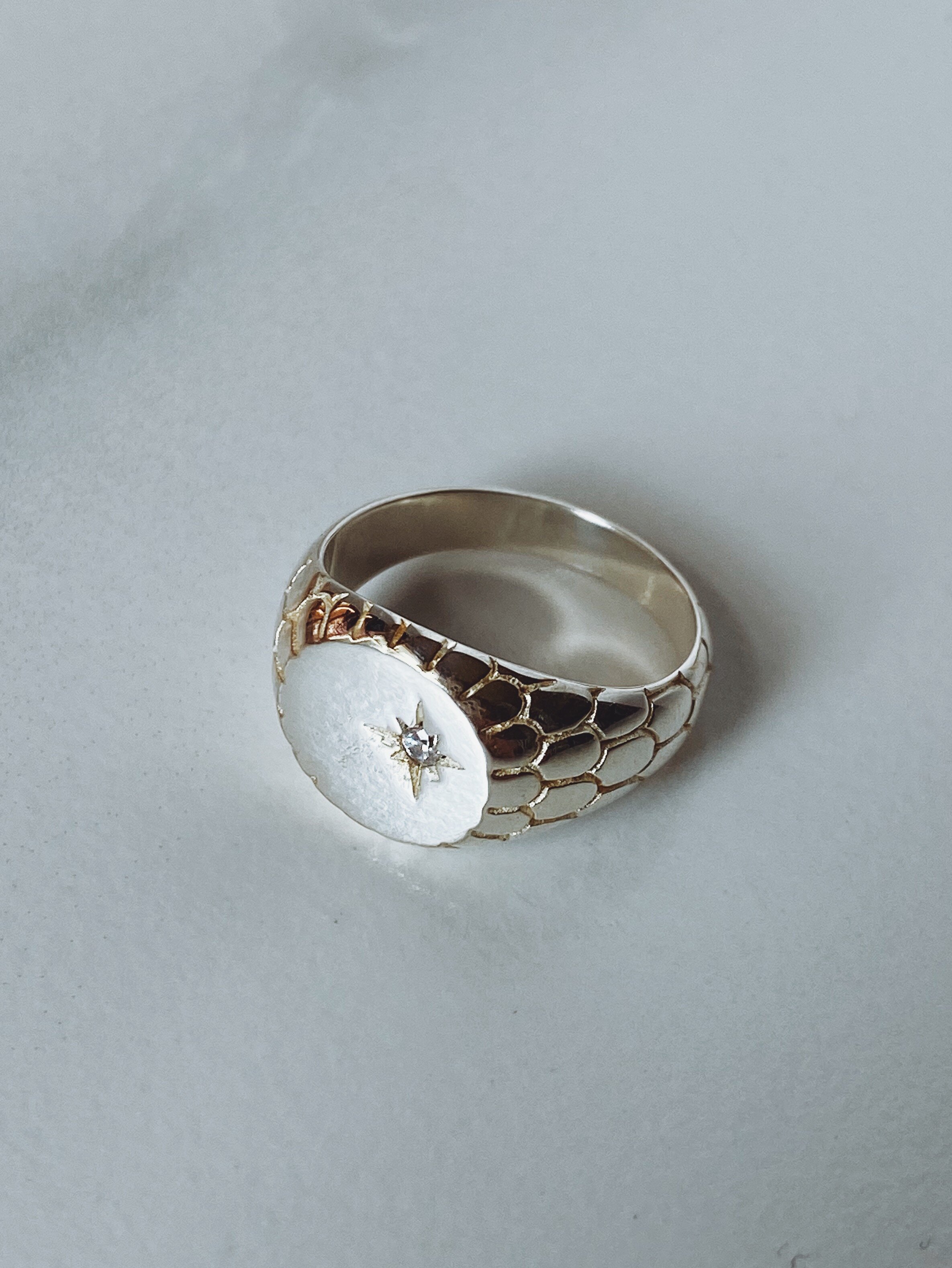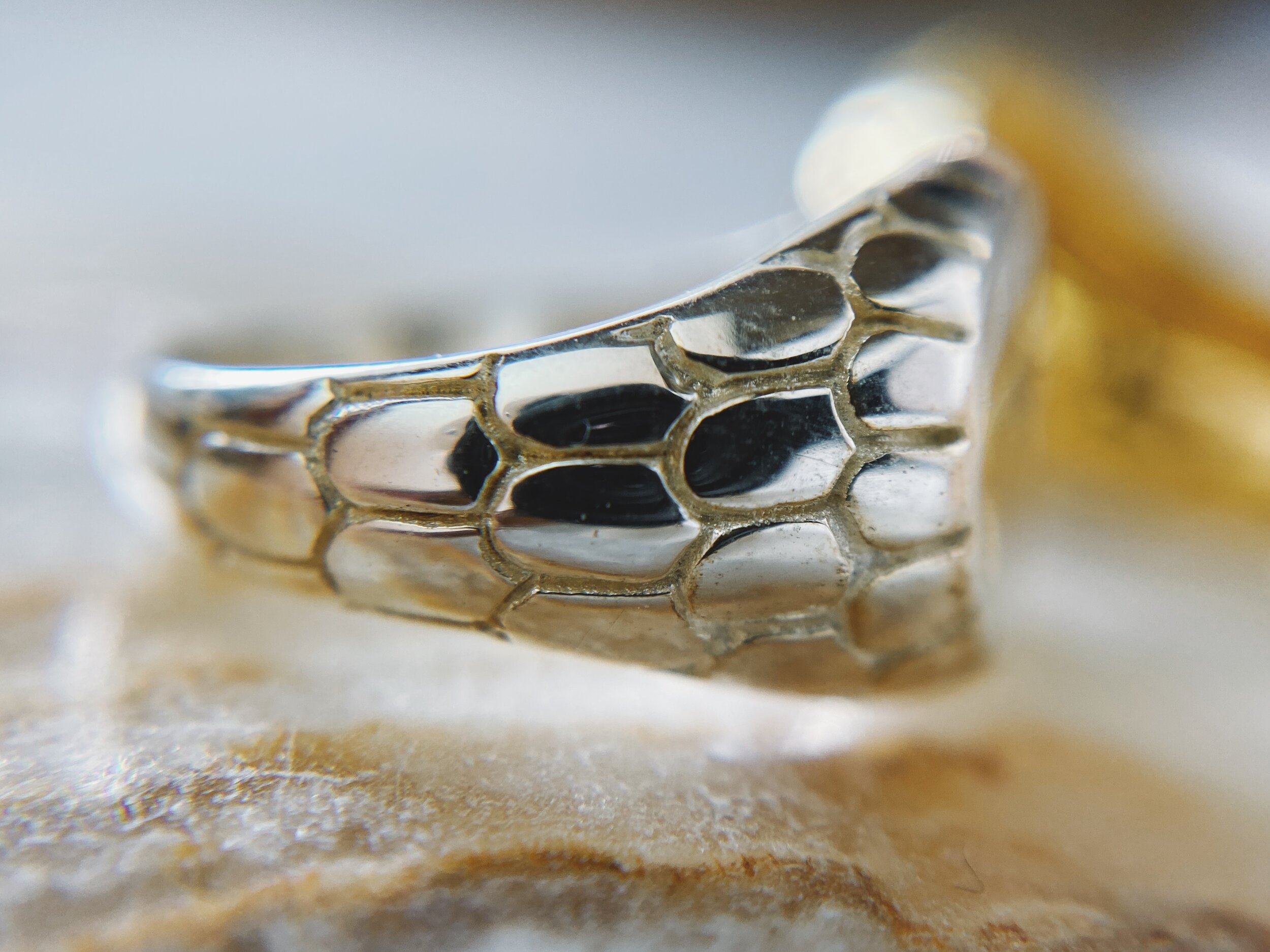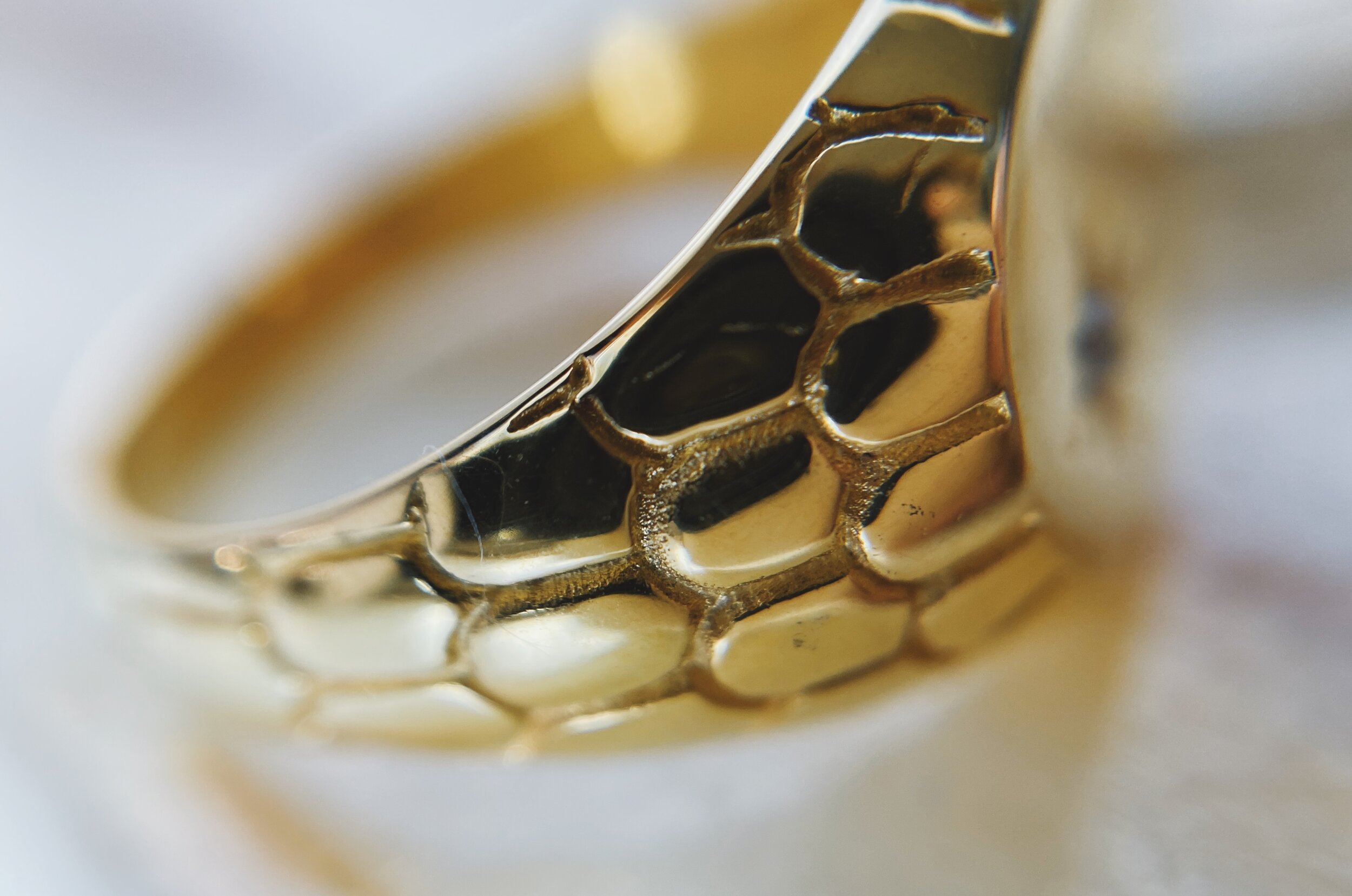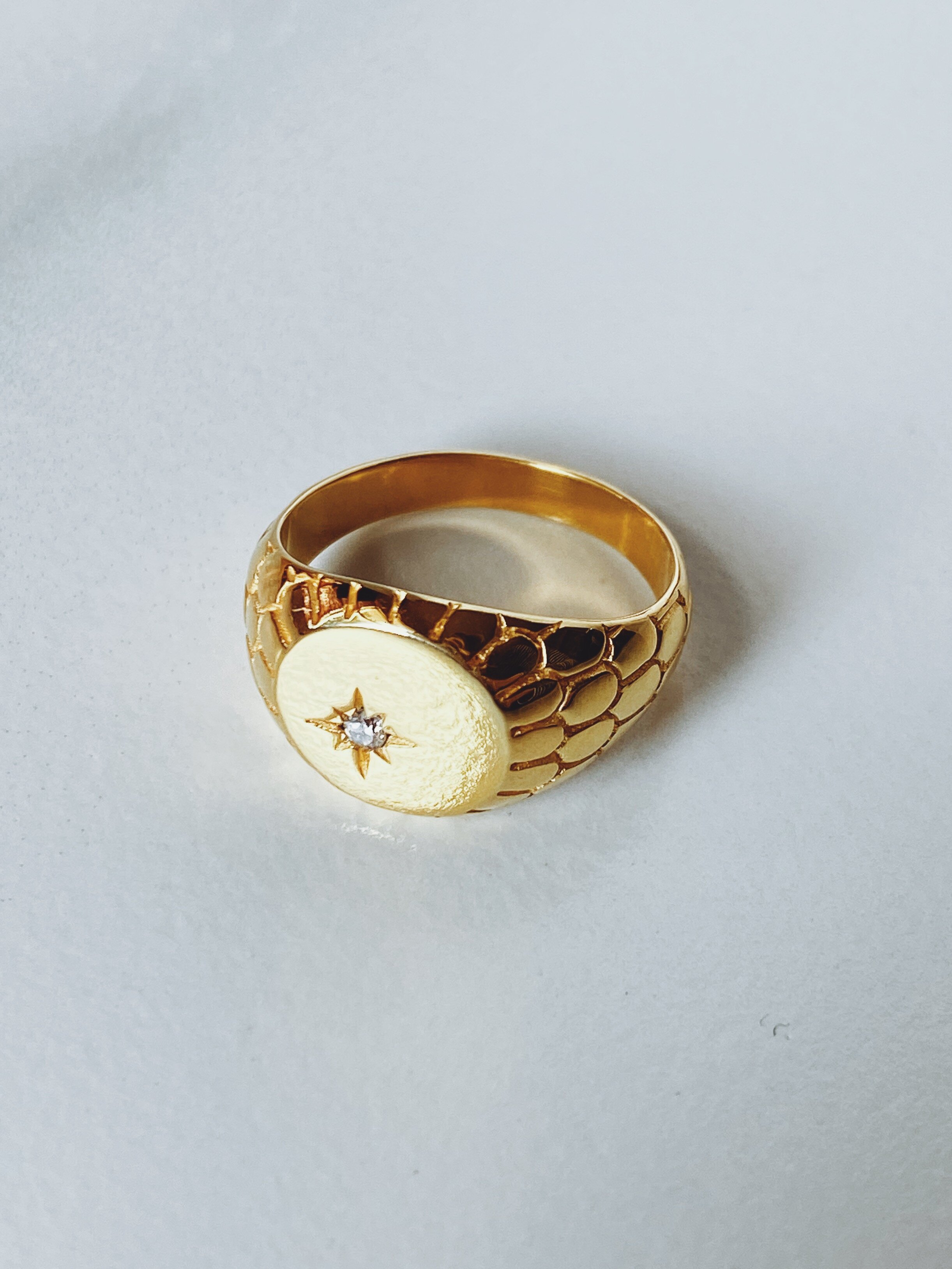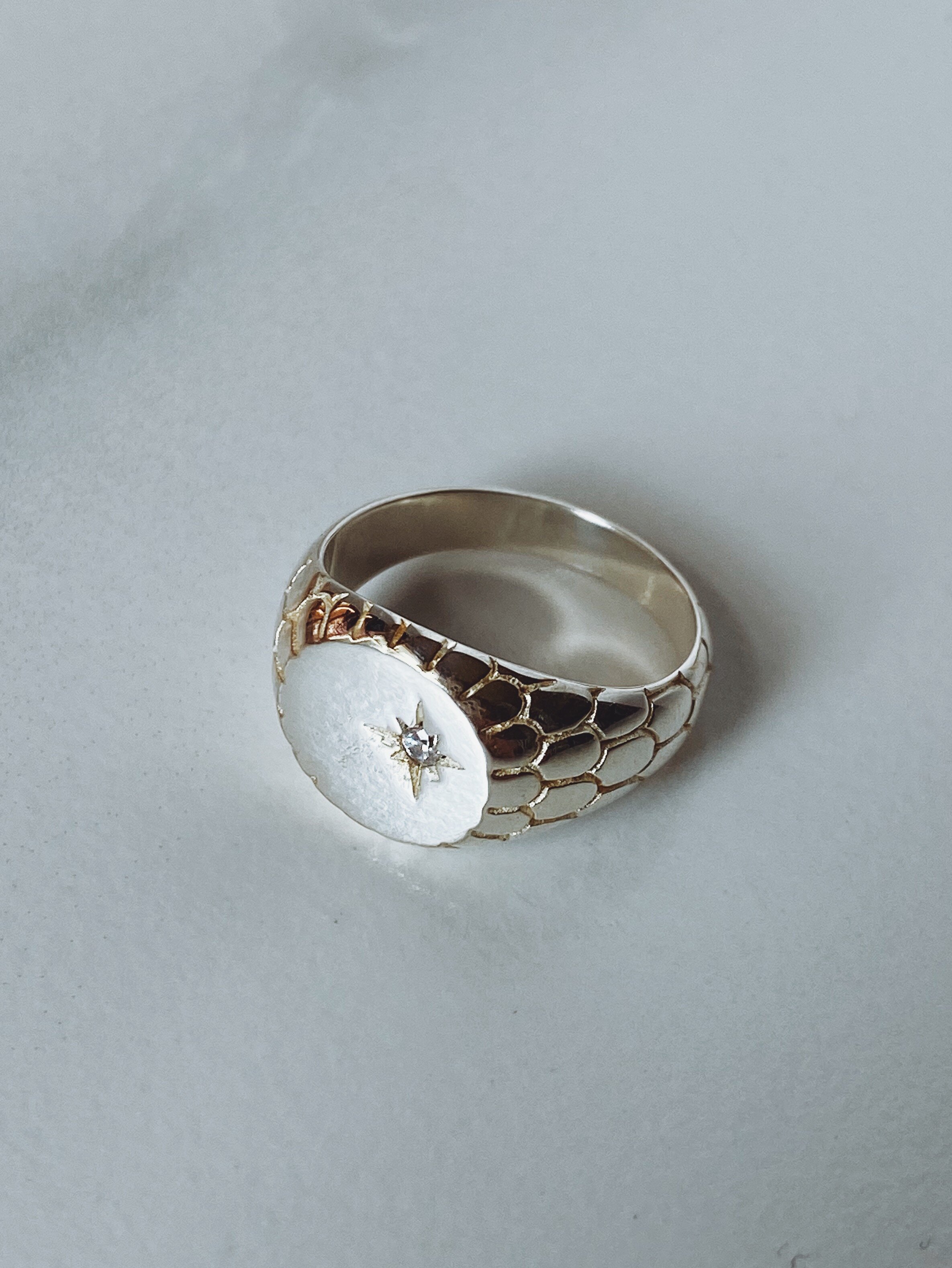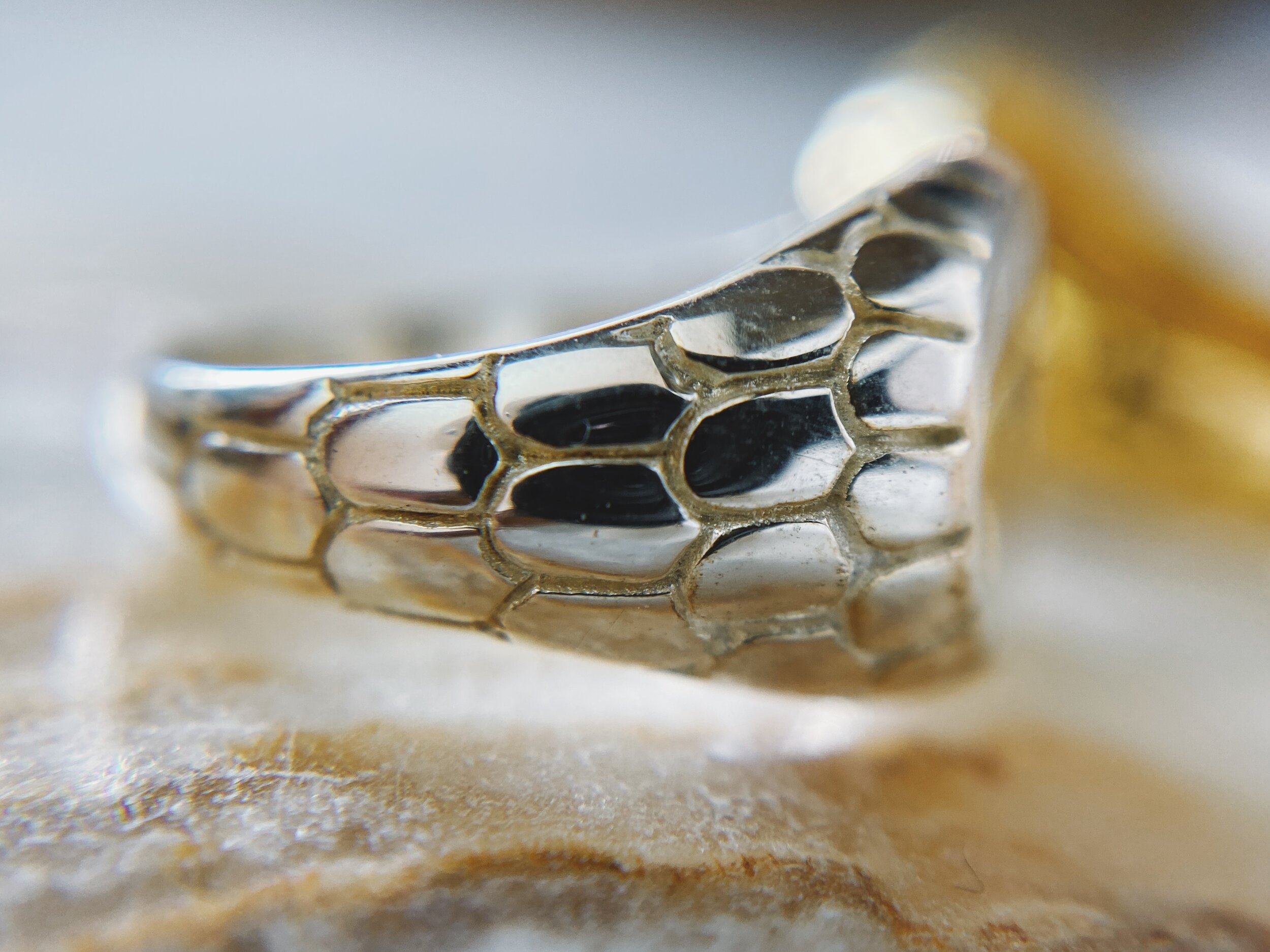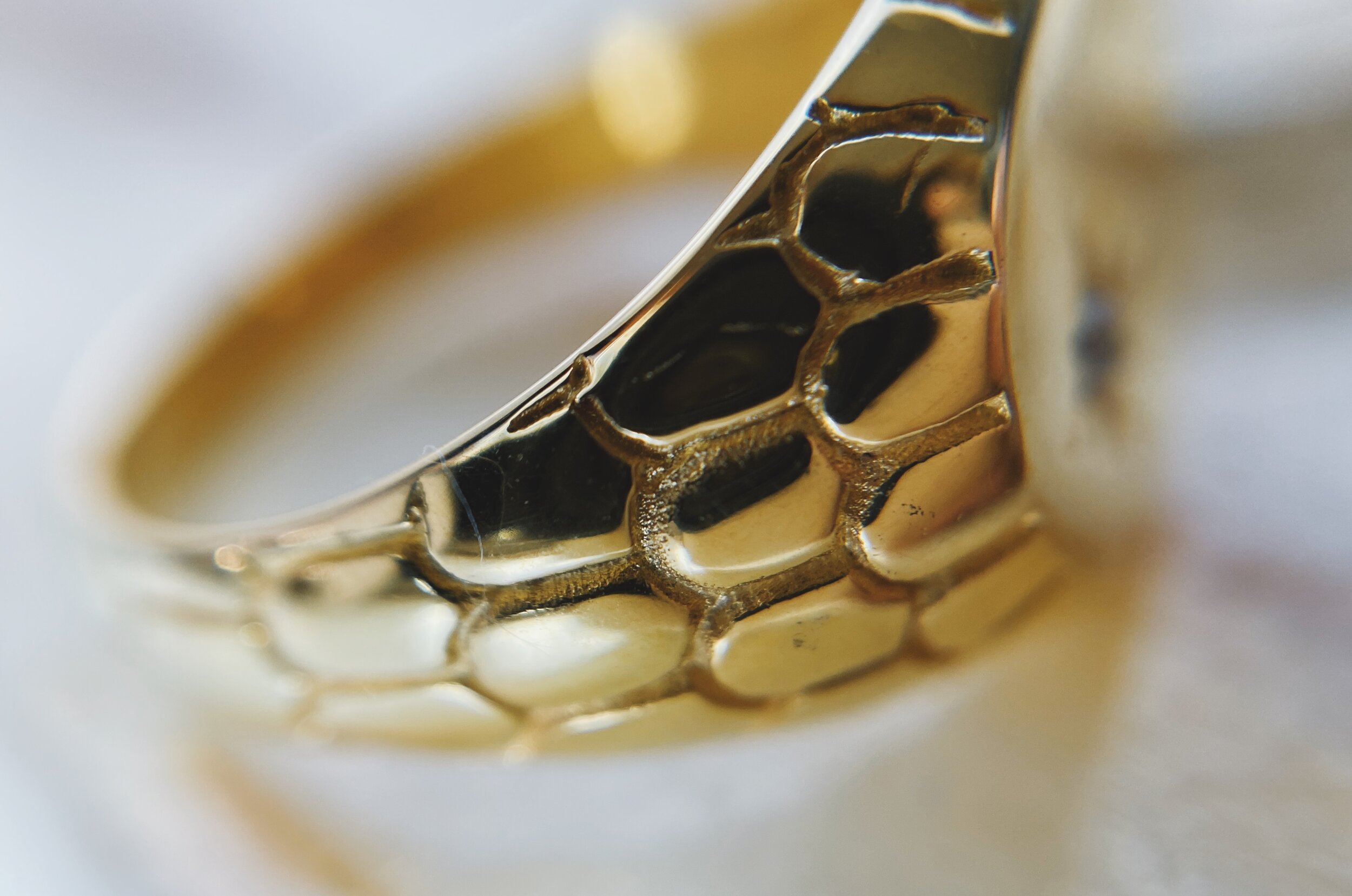 SERPENT SIGNET RING
Snakes are symbolic as a sign of rebirth, transformation and healing and what better way to represent shedding ones skin as to wear a ring hand carved with a snakeskin band wrapped around your finger. These signet rings were hand carved in Bali and are the perfect simple statement ring.
Rings are gold (or silver) plated brass base.
Rhinestone is cubic zirconia.
Available in sizes 6,7, and 8.